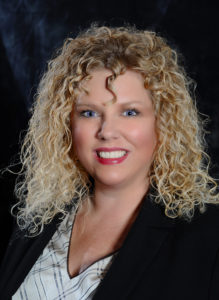 Kimberly Fitzpatrick was elected as Judge of the 342nd District Court in November 2018. Since taking office, she has worked tirelessly to reduce the pending cases on her docket and create a timely and welcoming court that is impartial and fair.
With the support of her incredible team, the 342nd court has tripled the number of cases tried versus the previous years. Additionally, she has worked to utilize technology to conduct hearings via Skype, Facebook Live and other applications in an effort to reduce costs and increase convenience and accessibility.  Of the civil courts, the 342nd court consistently disposes of the most cases each month and has the lowest number of pending cases on its docket.
Fitzpatrick, the former mayor of Dalworthington Gardens, previously served as managing attorney of Harris Cook, LLP's Arlington location. She also served as in-house counsel for many small businesses, wherein she reviewed contracts, managed litigation, investigated and responded to complaints involving the Texas Workforce Commission, EEOC, OSHA and US Dept. of Labor.
She is the former President of the Arlington Bar Association and the past president, vice president, director, and co-founder of the Arlington Young Lawyers Association. She also served on the unauthorized practice of law committee for the State Bar of Texas.
She is a Fellow with the Texas Bar Foundation, an honor bestowed upon less than 1% of Texas attorneys each year. Prior to serving as judge, she was consistently voted a "Top Attorney" by Fort Worth Magazine and a "Texas Rising Star" in Texas Monthly. She was also recently selected for the 40 Under 40 award by Fort Worth Business.
She has served as an adjunct professor at the University of Texas at Arlington since 2022, where she teaches moot court and helps inspire the next generation with a deep understanding and respect for the law. Fitzpatrick currently serves on the Tarrant County Court Security Committee and the Jury Services Committee.
Fitzpatrick maintains a strict constructionist philosophy when interpreting constitutional or statutory language and believes in leaving the legislative role for the people and their elected representatives. When she first ran for this bench, she made a commitment to maintain an utmost commitment to transparency, integrity, and accountability. Today, she's proud to report that in her first 18 months, that campaign pledge became a reality in her courtroom.
Kimberly resides in Mansfield with her two daughters. She works to support a number of local charities, including Mission Arlington, Big Brother & Big Sisters of Arlington, Salvation Army, Boys & Girls Club, Mansfield Cares, YMCA and Junior League of Arlington.
BAR ADMISSIONS:
Admitted to the State Bar of Texas in November 2009, License No. 24066883
Admitted to the United States District Court Northern District of Texas in March 2010
Admitted to Supreme Court of the United States of America in May 2013
EDUCATION:
Texas Wesleyan University School of Law, Fort Worth, Texas

Juris Doctorate, May 2009

Texas Wesleyan University, Fort Worth, Texas

Bachelor of Business Administration in International Business, August 2003
Bachelor of Arts in Psychology, May 2003
HONORS AND AWARDS:
Top Attorney, FW Magazine, 2013 – 2017
Selected as a Fellow of the Texas Bar Foundation, 2017
40 under 40, Fort Worth Business, 2016
Rising Star, Super Lawyers, 2013 – 2017
Salvation Army, Rookie of the Year, 2016
Eldon B. Mahon Inn of Court, American Inn of Court

CIVIC ACTIVITIES AND PROFESSIONAL ASSOCIATIONS:
Arlington Bar Association, President, 2017
Arlington Bar Association, Secretary/Treasurer, 2013 – 2016
State Bar of Texas Unauthorized Practice of Law, Committee Member, 2014 – Present
Texas Supreme Court, Committee Member, 2016 – Present
Arlington Young Lawyers Association, President, VP, Director, 2009-2014
Tarrant County Bar Association, Current Member
Central YMCA, Board of Directors
Arlington Chamber of Commerce, Ex-Officio Member
Texas A&M University School of Law Alumni Association, Board of Directors
POLITICAL ACTIVITIES:
Former Mayor of the City of Dalworthington Gardens in Tarrant County, Texas
Tarrant County Grand Old Party (TCGOP) Finance Committee, Member, 2016 – 2018
Chair, TCGOP BBQ, August 2017
Lincoln Day Dinner Planning Committee, 2017
Republican Women of Arlington, Treasurer, 2016 – Present
Arlington Republican Club, Member